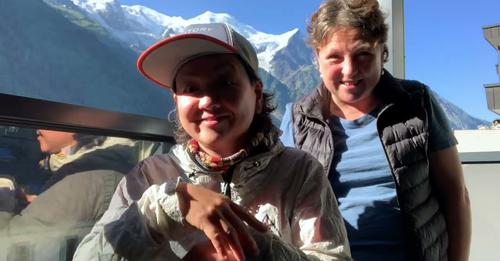 Deaf World Adventures has planned an amazing magical winter wonderland tour in Japan next year, February 2023, and 2024 following annual the Sapporo Snow Festival.
We are excited because this tour is our first tour in Japan since the COVID days. Japan is one of the last countries to finally relax its borders and allow travelers to enter and travel freely from October 11, 2022.
Not only this… this tour is a winter wonderland kind of trip and thus making it a bit special. Not a lot of people travel to snowy destinations nor celebrate snow and ice.
Hum… maybe you didn't know that Japan has three of the snowiest cities in the world. The cities are in the northern prefectures of Japan, Aomori, Akita, Yamagata, and Hokkaido. Competition for the snowiest cities changes over time, however, Japan has remained top 10 snowiest, if not the top 5.
We know that a lot of people are surprised to learn this. We were too when we learned this and we believe it after we visit the region. Indeed to say it was "magical".
This video talks about the tour with pictures for your review.
Check our website for the Japan Magical Winter Wonderland itinerary and more details. Any questions you may inbox us at or reach us at:
email: [email protected]
Videophone (VP): 585-286-4875
Free to share with family and friends.